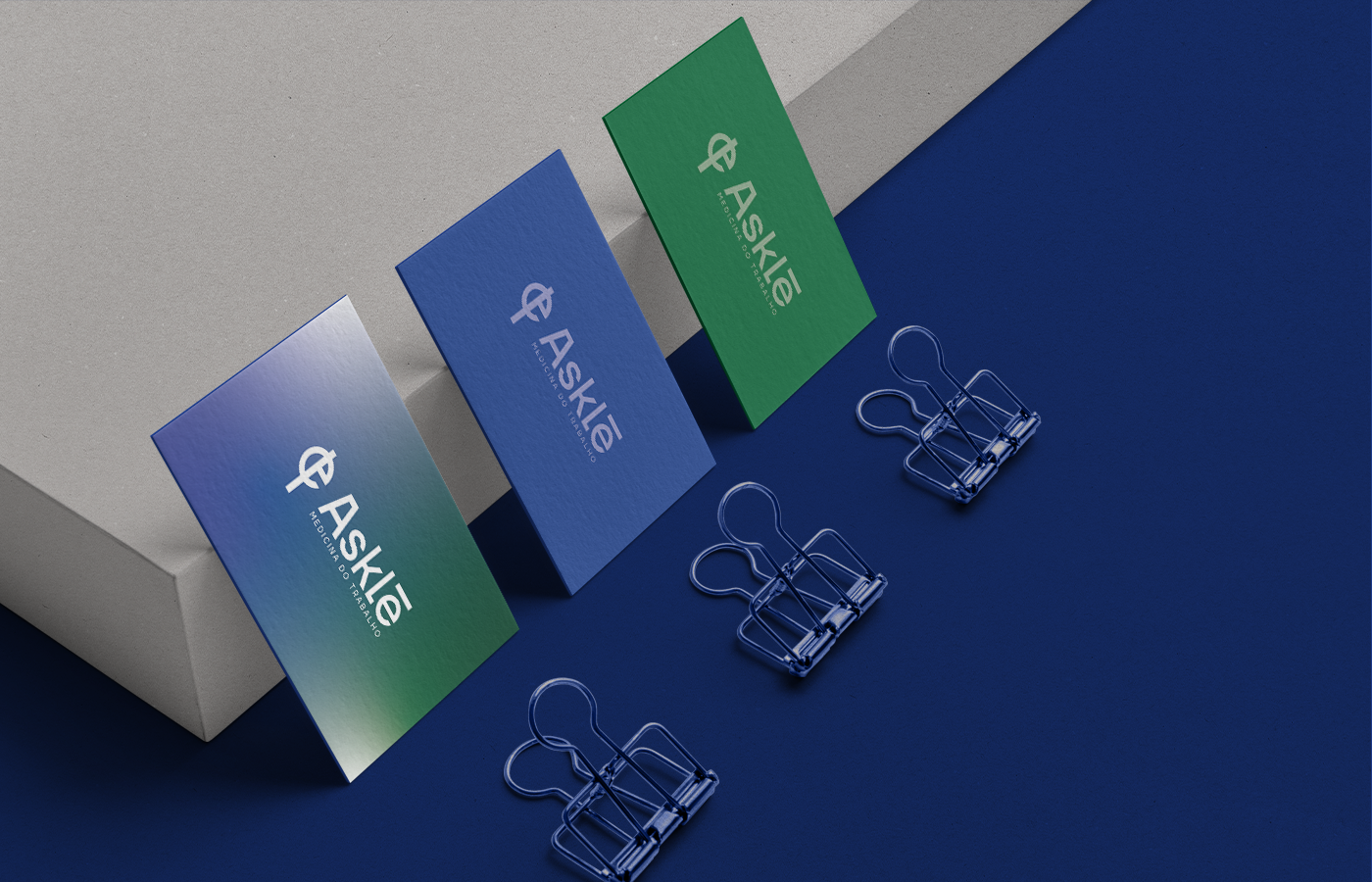 O logo trás consigo como ponto principal honestidade, quando falamos de honestidade no design trata-se vender o que realmente propõe, para isso, aprofundamos na história GRECOROMANA como ponto de partida e conhecemos ESCULÁPIO o Deus da medicina e da cura, ponto chave para que pudéssemos definir o logo e símbolo gráfico.
The logo brings honesty as its main point, when we talk about honesty in design, it is about selling what you really propose, for that, we go deeper into GRECOROMAN history as a starting point and we know SCULÁPIO the God of medicine and healing, a key point for we could define the logo and graphic symbol.
O nome vem da transliteração de  Grego para o português (ASKLEPIOS), e ao mesmo tempo possui conexão com os nomes dos dois proprietários Lucas e Edson, que juntos resultou-se em ASKLE.
The name comes from the Greek to Portuguese transliteration (ASKLEPIOS), and at the same time has a connection with the names of the two owners Lucas and Edson, which together resulted in ASKLE.
Como cores principais temos o verde e o azul em escala tonal, decidimos estas pois, os mesmos são torcedores amantes do Clube Palmeiras e Clube Cruzeiro. Cores estas que estão ligadas ao campo da medicina.
As main colors we have green and blue in the tonal scale, we decided to be fans of Clube Palmeiras and Clube Cruzeiro. These colors are linked to the field of medicine.